Auctions are here! In this article we will go over everything you need to know to participate in auctions.
Joining Your First Auction
When you enter an auction show for the first time, you will be prompted to agree to NTWRK's Auction Terms of Service. In order to place a bid you will need to enter a valid payment method and shipping address. Please note, if you skip this step, you will not be able to place a bid.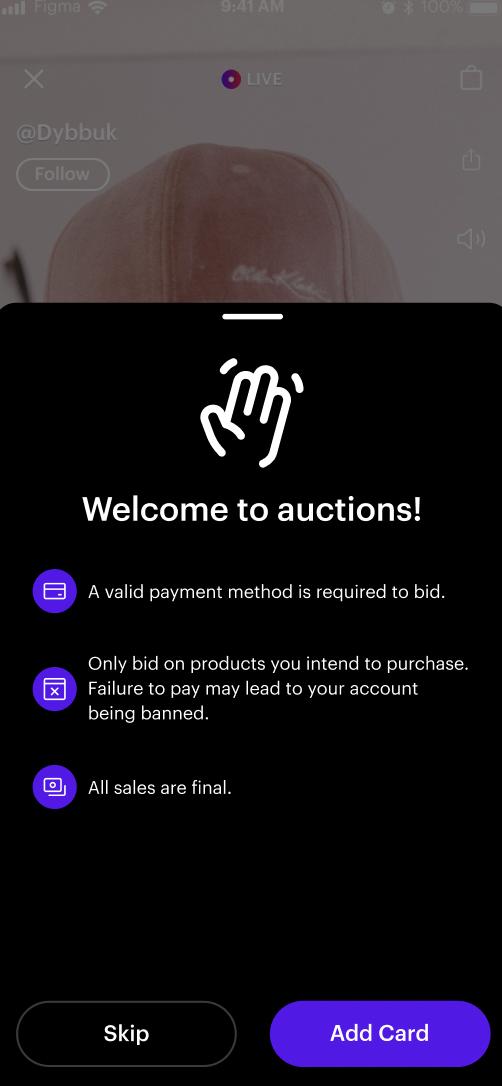 Bidding on Products
To view the product catalog, select the file box icon on the right side of your screen.
The auction catalog will show you all the items that are going to be auctioned as well as all previous items auctioned and the price which they were sold.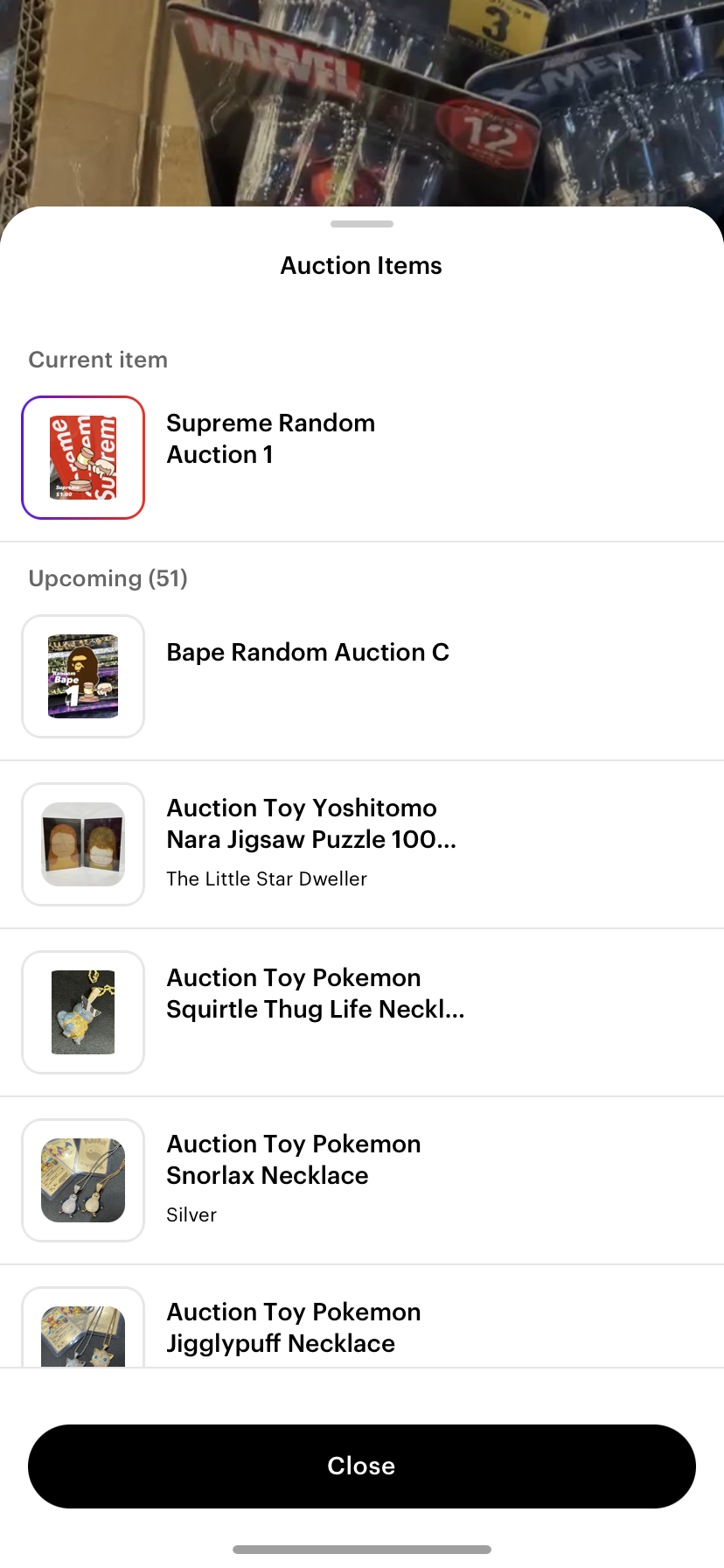 Once the auction has started, you will be able to bid the auctioned product. At the bottom of your screen, you will see a blue button with the next bidding price. You can also enter a custom bid by tapping the custom $ button.
You will see who is winning the auction by their username which will be highlighted above the product title.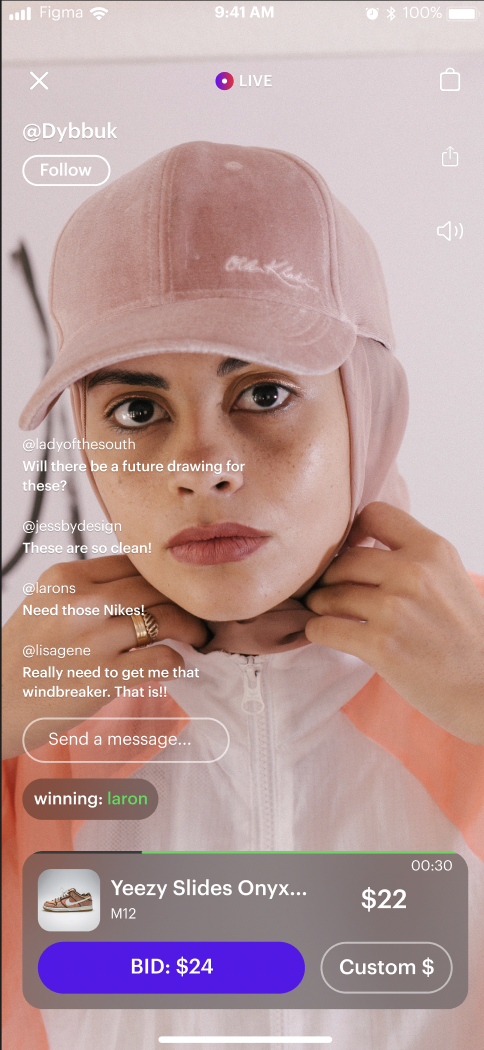 Auction Timer
Above the current bid, you will see the auction timer. Auctions on NTWRK run from a minimum of 20 seconds to a max of 5 minutes. Any bid placed in the last 10 seconds will reset the timer to 10 seconds so make sure you allow yourself enough time to get your bid in!
Winning an Auction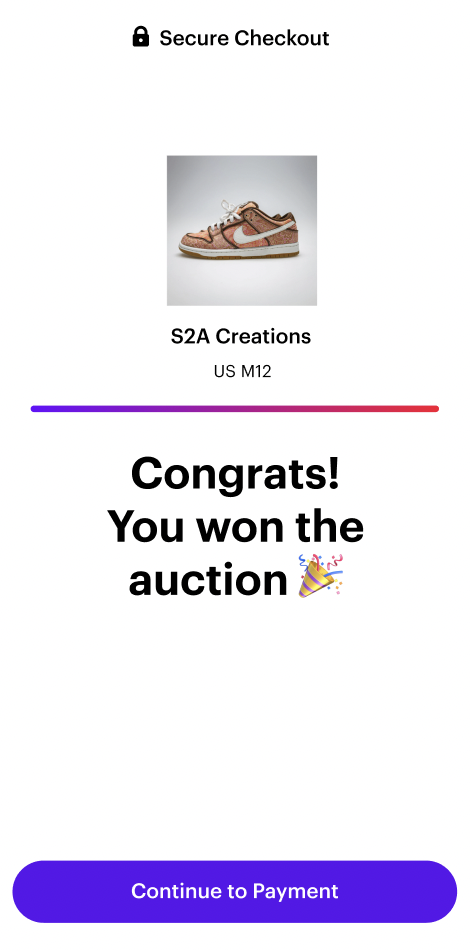 After the auction timer has expired, the highest bidder will win the auction. The payment method they selected upon entering the auction will automatically be charged. The winner will see the order visible in the Profile Tab along side any other NTWRK orders.